After rereading the assignment for this week I realized I didn't read it carefully the first time.  I thought the assignment was to redo a past presentation with the concepts and techniques we learned this week. So I did just that, took a presentation I gave last year on the SAMR model and reworked it into something much stronger (in my opinion).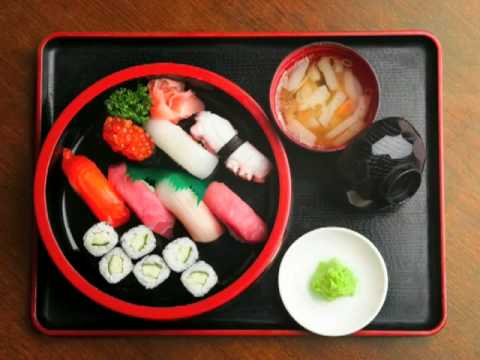 I loved the YouTube overview of Garr Reynolds' book Presentation Zen and found many helpful tactics. A quote I nodded my head up and down to was, "The bento is presented in simple, beautiful, and balanced way…A satisfying, inspiring, and fulfilling way to spend 20 minutes.  When was the last time you could say the same about a presentation you saw?" I reflected on all the presentations I've given and wondered if my audience could say that about my presentation. 
Some takeaways from Reynolds…
Plan Analog: Stepping away from your computer allows us to be more creative. I learned this technique in a Masters course and at first laughed at the idea–how can I be creative without my computer?  Then I tried it and guess what, it actually worked?  
Ask So What?: If the content doesn't further your story cut it out, this is a hard one to do.  But I found that if I plan on paper first it is easier to cross things out.  I'm still learning this, but if it doesn't make it better it should be on the cutting room floor. 
Slides should be incapable of standing by themselves. Enough said. 
Craft ideas that stick:  Reynolds uses the acronym SUCCES (Simplicity, Unexpectedness, Concreteness, Credibility, Emotions, and Stories) to help. Some that I wanted to work on were Simplicity, Concreteness, and Stories. I think that I accomplished my goals in those areas.
Edit and Restrain: Keep audience in mind, it is better to leave audience hungry and craving more. I love this one. It is so hard to do, but thinking back as an audience member myself my favorite presentations are the ones that I leave with more questions than I had in the beginning. 
Amplification through Simplification: Reynolds uses "picture superiority" which is just like we studied last week in that images are remembered more than words. In my revamping I took out a lot of the words and realized I can tell more a story without them and just powerful pictures. 
Reduce Noise in Presenation: Use fewer elements, 

empty space is okay. I would even go further in this saying that empty space is makes a statement. 

Present it: As much as we put into the presentation slides, if you are not good at presenting them then the presentation will not be memorable (in a good way). I've forgotten this a lot, I spend so much time trying to craft the perfect presentation I don't spend nearly enough prepping what I am going to SAY.
I also used Kim Cofino's Making a Lasting Impression presentation to help me revamp my SAMR Google Slides. As well as using sketches to visuals in What is Good Presentation Design. I ended up changing a lot of the images because I didn't have Creative Common images nor did I give credit, so almost all of them are new and I think I picked more powerful images this time around. I tried to use the rule of thirds and empty space as well. 
Without further ado here is the before and after…